Hackathon-EU – BIELLA, 6-10 march, 2023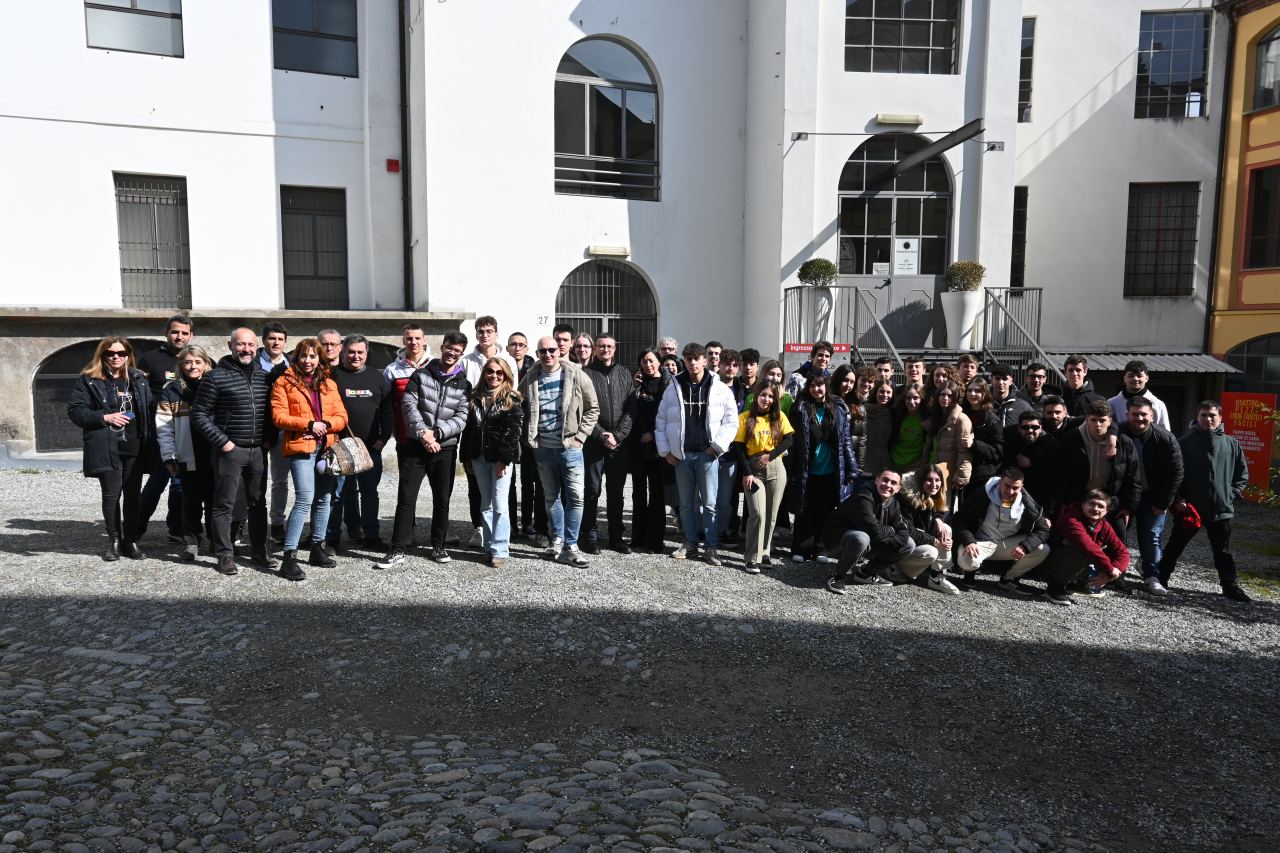 The blended mobility of VET learners (EU HACKATHONS) will be hosted by ITIS QSELLA in Italy . Thanks to the complementary and diversity of competences and expertise, the whole partnership will contribute to the design and preparation of the programme, as well as to leading separate sessions, in order to maximize the impact on each partner and to ensure a collaborative working approach.
PROFILE OF PARTICIPANTS
All the participants will be VET students accompanied by two VET teachers
After the national HACKATHONS, the winning team of 5-VET students from each country will participate in the EU HACKATHONS in Italy. This students will be accompanied by 2 Teachers.
During the EU HACKATHONS the VET students will collaborate in international teams. 7 teams will be created with 5 students of different nationalities always motorized by teachers.
During the five days students will collaborate to solve different challenges in ESTEAM for example: to examine adaptation projects and systems and adapt specific technologies that help stabilize or improve the Earth's climate or eliminate the processes that cause global warming.
Agenda
6th march
9.30 – starting of the event – ITIS Q. Sella
9.45 – welcome to participants (Headmaster)
10.00 – Icebreaking activities (the students of each school will present their city and school)
11.00 – Introduction to the Hackathon (presentation of the topic)
11.15 – Coffe break
11.30 – Talks!
Andrea Campagnolo: NaturalBoom: the first Mental Drink
NaturalBoom health drinks, with natural recipes and adaptogenic ingredients, want to create a new beverage
category in the world. With the support of nutritionists and Mental Coaches, Andrea wants to bring new awareness in the world of nutrition and "sustainable awareness" through a new message that NaturalBoom is the spokesperson for. "Sustainable awareness" is a broad concept, which includes living and eating with respect for ourselfes and the planet.
Shannon McMahon (bigdata and data analysis engineer): Can ordering in be sustainable?
Ordering in has never been simpler, but food delivery services aren't just about convenient meals: they produce an extensive quantity of disposable material, from cutlery, to containers, to napkins and more. In 2018 a whopping 323 kilotonnes of waste is estimated to have been generated in China alone, and this number has since been growing.
In this presentation we dive into how data strategy and having a data driven approach can lead to the development of new technologies that reduce environmental impact. Such is the case of Vytal, a German company offering smart & reusable To-Go Packaging-as-a-Service to gastronomy clients & consumers.
Riccardo Gracis  (cybersecurity, GDPR Engineer): The greening of privacy: key steps to data
sustainability.
In the big-data age, information are available everywhere in the internet. By the way, computational resources
to elaborate, store ad collect those data consume lot of electrical power.
Society is used to collect everything ignoring impact that data redundancy has on environment.
Think that a normal data center uses 20/50 MW per year (same energy can be involved to power 37000 buildings in the same period).
Despite that, nowadays lot of companies are moving in order to comply with GDPR. One of its most relevant milestone is "collect and store only what you need". This law not only can enforce a minimization in computational resources but also it is respecting end user privacy.
Fondazione Città dell'arte: No water, no coffee. Can a cup of coffe transform the world?
Cittadellarte Fondazione Pistoletto and Illy Caffè have been collaborating since 2000, within the UNIDEE Residency Programs project of Cittadellarte, to bring examples of sustainability and social transformation to Italy and the world, transforming the cup into a media and at the same time raising awareness.
12.30 – lunch (at school)
14.00  – transfer (on foot) to Fondazione Pistoletto – Città dell'Arte
15.00 – Guided visit to Fondazione Pistoletto (english)
16.30 – Visit to the installation "Third Paradise" by Michelangelo Pistoletto
17.00  – end of activities
7th march
9.30 – meeting at ITIS:  creation of groups,  starting of the hackathon
11.00 – coffe break
13.15 – lunch (at school)
14.15 – hackathon
16.00 – coffe break
17.30 end of acrivities
8th march
9.30 – meeting at ITIS:  hackathon
11.00 – coffe break
13.15 – lunch (at school)
14.15 – hackathon
16.00 – coffe break
9th march
9.30 – meeting at Fondazione Pistoletto: presentation of the works, winner definition
11.30 – coffe break, prize cerimony
13.45 – end of activities
10th march
7.30 – meeting at ITIS
7.45 – transfer by bus to Turin
9.30 – arrival in Turin and walking transfer to the Egyptian Museum
10.40 – Egyptian Museum guided tour (in English) – first group
10.50 – Egyptian Museum guided tour (in English) – second group
12.00 – lunch and free time in Turin
17.30 – transfer by bus to Biella
After the EU HACKATHONS the VET students and teachers will receive certificates of the learning outcomes using europass.